When all human-computer interactions take place in a completely digital space, everyone can perform many actions that are difficult to perform in the real world while having a virtual identity. Virtual worlds bring perhaps gaming, socializing, shopping, partying, or perhaps co-working, teleconferencing, digital twin cities…
In recent years, the metaverse is sweeping the world at an incredible speed, and in the process of metaverse construction, the technology, products, and experience accumulated by the e-commerce industry gradually begin to show their heads, and the virtualized digital world play begins to gain popularity.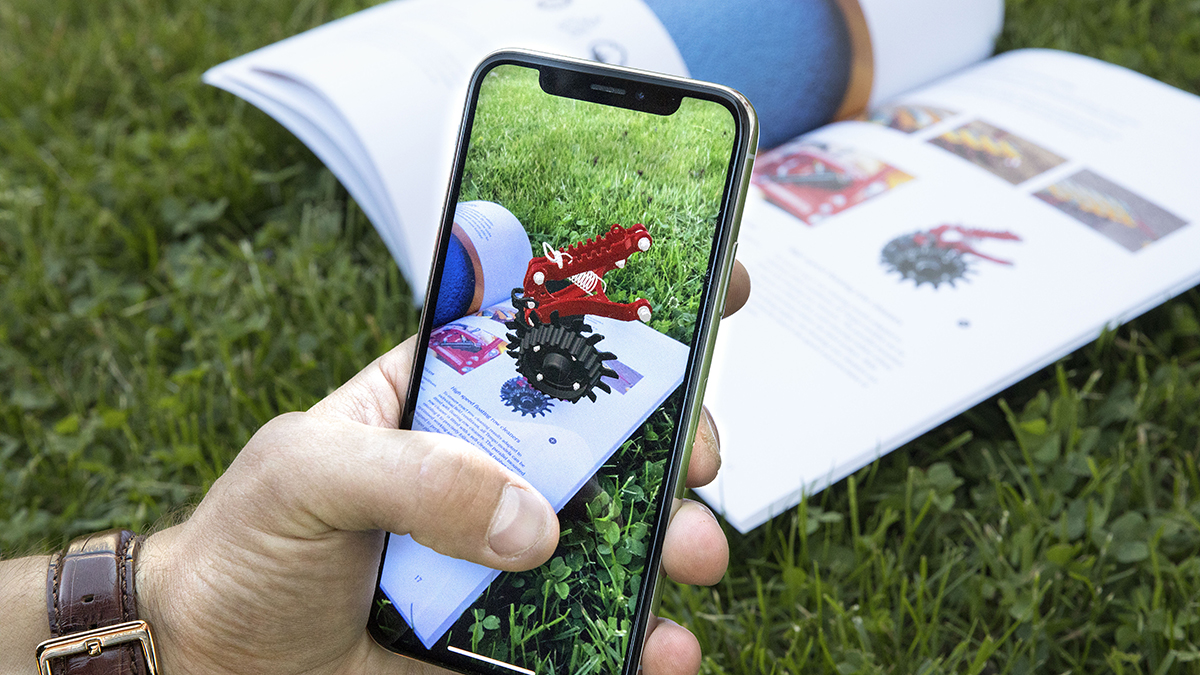 Sources said that to prepare for the 618 shopping festival, Taobao has set up a special project team and is working overnight to optimize the virtual shopping venue to launch metaverse shopping during 618. A few days ago, Taobao Life opened to all Taobao Life users with a unique code of the "future world resident card" application privileges, the new "document" deliberately carried out the digital chain deposit. This may be the "admission ticket" of the Taobao metaverse.
The progress of Alibaba's metaverse layout is faster than expected. In fact, before the debut of the concept of the metaverse, Taobao carried out a certain degree of relevant experiments: in 2016 Taobao brought VR shopping Buy plus plan online, in 2019, AR try makeup, and in 2020, AR try glasses and AR try shoes.
When shopping meets metaverse, there seems to be more room for imagination than a simple "game-like" metaverse. In addition, since the rise of the metaverse concept, various attempts of virtual stores in the metaverse at home and abroad have experimented with the sale of many different categories of goods in the metaverse. Nike RTFKT Studio's sneakers created in the virtual realm have proven that virtual clothing without physical backing is equally collectible in the virtual world; Decentraland has also allowed users to make and sell clothing for their avatars; Meta has also begun testing the possibility of allowing creators to sell clothing on its Horizon Worlds social metaverse platform, hoping they can profit from virtual items and effects.
We can see that the current development of online shopping is developing rapidly, and AI and AR technologies in the metaverse are applied to all walks of life. With this advanced technology, we can realize the empowerment of virtual scenes of e-commerce in multiple dimensions. Among them, AR technology is already making breakthroughs, and the arrival of AR technology has also laid a solid foundation for the opening of the metaverse. Previously, Google revealed Google's focus will be on creating better products and user experience, allowing users to not only use the AI capabilities in the metaverse, but also to use AR to move the shopping experience of physical stores online, and this business will be carried out mainly in industries such as the make-up industry.
Not only that, Snapchat has launched an AR-led virtual shopping platform in the Middle East and North Africa, housing metaverse brands including L'Oreal, IKEA, Namshi, and Samsung, among others. It is reported that Snapchat users can access the AR virtual mall through the Word Lens feature and browse the virtual stores of the brands in the mall, with products displayed in the stores linked to the e-commerce platform, providing a complete online shopping experience for users. And by partnering with AR developer Zappar, Walmart has come to bring consumers quite an interesting AR experience in its Christmas Sleigh Ride promotion and has served as a model for AR-enabled shopping experience in the industry.
There is no doubt that metaverse has become a hot track that major brands and technology giants are actively exploring and competing to lay out. As the first share of metaverse holographic AR, WiMi Hologram Cloud (NASDAQ: WIMI), in the wave of entering metaverse, has also increased the layout of the metaverse e-commerce marketing track. It is understood that WiMi, as a global leading innovative enterprise, has always been committed to independent research and development and investment in the core areas of the metaverse, fully integrating 5G, AR, VR, computer AI vision, and other technologies, actively exploring the possibility of the Internet live platform to help social progress outside the pan-entertainment track. Examples, combining "AR" interactivity and universal reach, integrating AR special effects technology in short video and Internet live broadcasts, and empowering applications in holographic advertising, holographic entertainment, e-commerce shopping, holographic communication, and other fields.
In terms of details, WiMi is positioning an AR virtual shopping platform, which is a series of brand AR try-on that supports interaction. This not only brings interesting interactions for consumers but also optimizes the shopping experience through features such as virtual try-on. On the WiMi platform, users can also directly link to the purchase platform after experiencing a brand AR try-on, which is convenient.
In addition, WiMi AR virtual shopping scenario application also has a holographic shopping navigation system, which can solve the two major industry bottlenecks of the current e-commerce industry commodity display, and the existing e-commerce can not display products. At present, the majority of the global e-commerce display is still dominated by the flat display, and consumers are unable to directly and deeply implant the products they need to buy into the scenario-based spatial experience effect. Therefore, the shopping platform has implemented 360-degree scenario display and 3D product shopping, placing the products purchased by consumers directly into the future use of the scene so that buyers can directly see the effect and realize that "what you see is what you get" shopping experience.
In summary, in the future, the shopping and sales of e-commerce in the form of AR is not a kind of metaverse shopping scenario. According to the current market pattern, many giants preparing for the metaverse track will inevitably set off a new round of reshuffling. It can be predicted that metaverse shopping is becoming a new track for presenting diversified content and exploring new live modes and growing into a huge virtual economy market.