Metaverse is a very hot topic nowadays, and virtual digital human is a leading application field in the category of metaverse. As an important medium to link the virtual world with the physical world, virtual digital human is an important branch of the metaverse at this stage. The virtual digital person brings not only a human-like experience, but also a window to the metaverse, bringing a new change to the user communication and interaction mode as well as brand communication.
Core Competitiveness of Virtual Digital People
Because of the different types of virtual digital people, their competitiveness is naturally different. For example, the core competitiveness of virtual vtuber and virtual idols may lie in their appearance, which needs to be made more realistic and dynamic in details through technology. For virtual digital human customer service, its core competitiveness lies in whether it can really help people solve problems and bring better consulting services to customers, so more emphasis is placed on its natural language processing capabilities and other artificial intelligence core technology.
Overall, the core competitiveness of a virtual digital human lies in whether it has the ability to think close to a human and its ability to interact. The thinking lies in whether the virtual digital human can replace humans and produce value. In terms of cost performance, virtual human endorsement is much more cost-effective than celebrity endorsement. And they belong to the same track, and in the future virtual people are likely to divide the market's budget for real-life endorsements. Virtual human student has enrolled in the computer department of university and has the ability to learn continuously, so he can gradually "grow up" and keep "learning", and will become smarter and smarter in the future. The interactive ability allows the virtual digital human to replace humans, communicate with customers without barriers, and solve problems for customers. With the recent maturation of AI, AR, VR, 5G and other technologies, the core competitiveness of the virtual digital human is also being gradually improved.
Application scenarios of virtual digital human
At present, the scenarios in which virtual digital human can be applied in the virtual world of metaverse mainly include live e-commerce, virtual idol and brand marketing. First of all, it is the live broadcast of e-commerce. At present, many e-commerce platforms will set up live streaming to attract traffic, and many e-commerce companies will shoot short videos to attract users. However, few people can do it for a long time because the anchor needs to rest. However, virtual digital people can live broadcast 24 hours a day without rest. In addition, virtual digital people only need to rely on special effects to shoot short videos to achieve the effect of publicity at a lower cost (after all, the cost of actors is relatively high; virtual people can take many orders at the same time, thin profit more sales). Using avatars for live streaming or short video content creation may better facilitate enterprises to deliver brand value, help businesses to retain fans, help transactions and create revenue.
In addition, innovation in content and marketing through virtual digital human technology + motion capture technology has become a new way for brands to stand out from the homogeneous competition in marketing. Then there are radio and television programs. Virtual humans have been widely used in the content production of news broadcasts, various performances, sports events, variety shows and other programs. For example, CCTV News, Xinhua News Agency, Tencent News and other mainstream media have successively laid out in the field of virtual hosts, virtual hosts have changed the traditional media broadcast in the past, the news, television programs in a more vivid and lively form to spread out, bringing a new interactive experience to the audience, the realization of such scenes contribute to the development of intelligent interactive virtual human breakthrough.
To err is human, however, virtual human is divine . A virtual human only needs to read out the press release according to the set lines, while humans are at risk of accidentally conveying the wrong message. Brand marketing is also an area where avatars can be widely used. Enterprises can create personalized and exclusive virtual digital human IPs to interact with consumers in real time through their virtual images, creating a richer form of brand communication, especially for young consumers, virtual digital human images can make brands cooler and younger, more likely to stimulate their potential psychological needs and form emotional resonance, more in line with the metaverse era, consumers have new expectations for brands.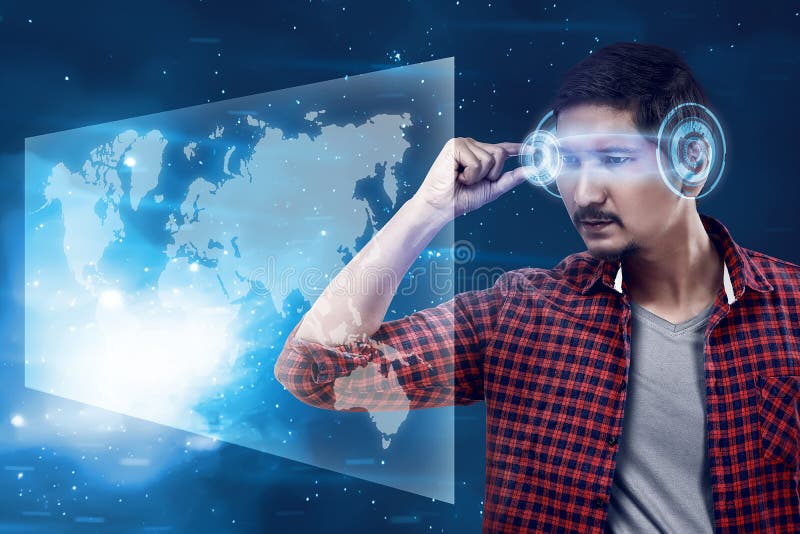 Application of virtual digital people in various industries
In terms of application industries, the virtual digital human will also drive a new change in the cultural tourism, education, finance, medical and other industries. First is the cultural tourism industry. Virtual human in the role of virtual tour guide, virtual docent, etc., to accelerate the digitalization and wisdom of museums, science and technology museums, theme parks, celebrity residences and other segments of the process.
The Korean Ministry of Culture, Sports and Tourism has jointly launched a new tourism campaign, "Online Korea Tour, K-VIBE Tourism Festival," which uses a metaverse platform based on extended reality technology to give people a virtual tour of Korea before they visit the country on the ground. The event has been well received by people from all over the world and has received a lot of attention from Korea and the world. And it is better to have an avatar guide in the metaverse platform to help people have a better experience.
Then there is the education industry, which is based on VR/AR technology to create scenario-based teaching and learning, relying on virtual tutors to provide a personalized virtual curriculum and learning environment. With the outbreak of the epidemic, many industries are gradually going online, including the education industry. Many people currently have an increasing demand for online teaching. While the energy of a teacher in reality is relatively limited, a virtual human tutor can provide personalized tutoring, education and help students absorb more knowledge. Personalized courses are obviously a service that few in the education industry can provide at present, and virtual human technology can help companies provide related services. Finally, there is the financial industry and the medical industry.
In the financial industry, virtual customer service and virtual financial advisors can be shaped based on virtual people to create customer center, intelligent and efficient human services. In the medical virtual scenario, the virtual guide can provide hospital tour and consultation. The virtual doctor's assistant can make basic diagnosis and triage for the patient's condition, and provide instant treatment plan, etc.
The market for virtual digital people and the rush of major companies
According to the "Virtual Digital Human Deep Industry Report" issued by QbitAI, the overall market size of virtual digital human in China will reach 270 billion yuan by 2030. According to iiMedia Research, the core market size of Chinese virtual idols will be 3.46 billion yuan in 2020 and 6.22 billion yuan in 2021; the peripheral market size driven by virtual idols will be 645.6 billion yuan in 2020 and 107.49 billion yuan in 2021.
With the rise of metaverse, the virtual digital human market is expanding rapidly, and the application in many industries is accelerating. For example, at the New Year's Eve variety show, many TV stations have launched their own virtual digital people to perform on stage with many guests. In addition to the satellite TV, e-commerce giant JD.com has launched a digital person product that can provide intelligent consulting services.
Bilibili (NASDAQ:BILI), an entertainment company with ACG (Animation, Comic, Game) as its theme, also has a large amount of recyclable original content, classified community segments and virtual idol business. 2020, the company has more than 60% of the world's leading virtual anchors in its website. It is a rich platform of virtual anchors with virtual image for content creation taken shape. There are currently more than 36,000 virtual human anchors on Bilibili, with the top 120 virtual anchors getting more than 90% of the revenue.
NetEase (NASDAQ:NTES) has taken a stake in virtual digital developer Star Heir Technology, which is mainly a virtual digital and virtual fashion developer, focusing on digital content development and operation in the metaverse fashion trend segmentation track. There is no doubt that the metaverse gives the whole society infinite space for reverie and trillions of dollars of market prospect, and the virtual human industry is also full of infinite possibilities in the imaginary space of metaverse. Now many companies have actively laid out the related fields, all hoping to be the first to eat crabs.
Weibo (NASDAQ:WB) announced the launch of the "Super Meta Star Project", which will provide comprehensive support to the recruited virtual idols, incubate more virtual idol IPs, and create industry head benchmark cases.
With its long-term accumulation in 3D modeling, animation and rendering technology, WiMi Hologram Cloud(NASDAQ: WIMI) has developed a virtual digital human engine and a hyper-realistic digital object platform to provide technical support for virtual human image creation. WiMi also combines 5G network, artificial intelligence and human-computer interaction technologies to reach more resource sharing and cooperation, to achieve the perfection of the industry chain, so as to promote the healthy and benign development of the whole industry. WiMi will iterate the virtual human technology, explore AR virtual live room technology, etc., to create " immersive" live interactive experience. WiMi's technology to maturity has provided the prerequisites for the application of virtual people, making its application scenarios gradually broadened.
Now many companies have actively laid out the relevant areas, hoping to be the first to eat crabs. Behind this active layout is also inseparable from the potential huge market of virtual digital people. With the maturity of related technologies (including 5G, virtual reality, etc.), the commercialization application field of virtual digital human is also being developed in a favorable environment. At present, it can be said that the metaverse has not yet arrived, but the virtual digital human has arrived. Perhaps, virtual digital human will be the first profitable field of metaverse application.