a few days ago, Nijisanji Virtual Anchor Vox Akuma settled in Bilibili.com for a limited commemorative live broadcast. Although it was communicated in English, it was very good from the final data. The live broadcast lasted 1.7 hours, with a revenue of 1.11 million yuan, nearly 40,000 payers, and more than 50,000 interactions.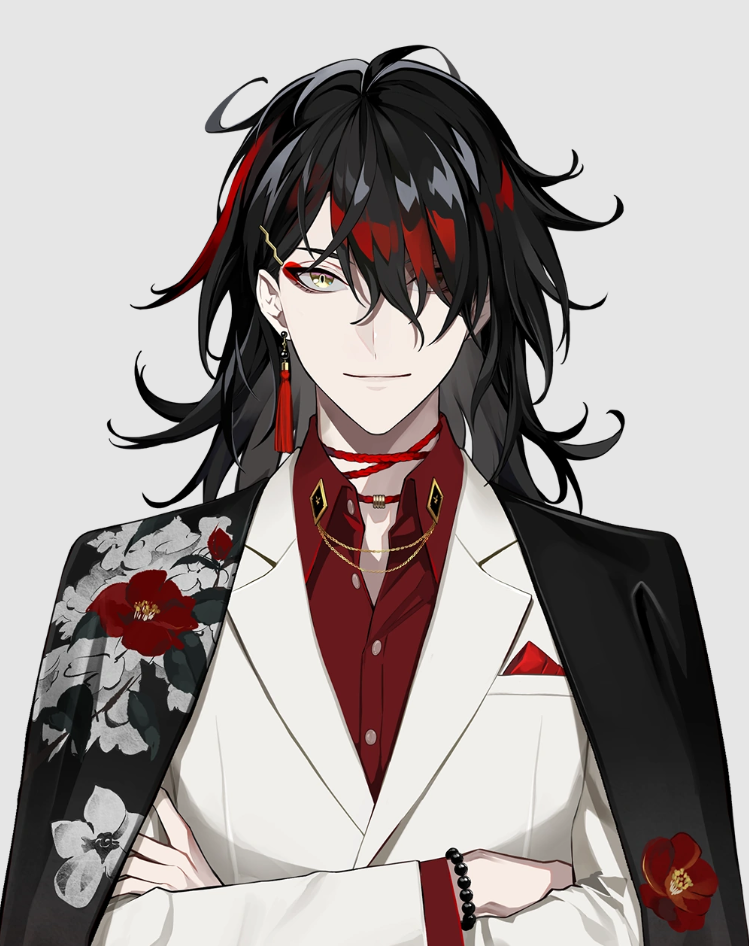 Under the operation of Nijisanji, the image of the virtual anchor is similar to the idol. Vox Akuma's personality is set as the "demon of voice". Through voice and audience communication, the personality is set as strong, mature, keen, and gentlemanly, with very distinct personality characteristics and interactive style. The speech style is also different from daily dialogue and has a sense of girl games, which fits the characteristics of the main audience of young women.
Virtual human industry development
According to the 2022 Research Report on the Commercialization of China Virtual Human Industry released by IMedia, the latest commercialization situation is analyzed and summarized. It is reported that 16 + virtual human enterprises have completed the financing of more than one million yuan. Prediction, the virtual human industry gradually ushered in the outbreak period, bringing several major trends to the industry. First, the landing scene is gradually increasing, second, the type of digital people is more subdivided, and third, the wisdom of digital people is improved.
In this context, supernatural virtual people emerge, including but not limited to holographic virtual people, virtual employees, virtual experts, etc., which have high commercial value. A holographic virtual person, also known as a virtual host, holographic virtual narrator, etc., is a new exhibition item, which is very common in digital exhibition halls. Instead of the traditional narrator, the explanation becomes more interesting and adds an interactive experience, which is very popular among major industries.
Holographic virtual people mainly use holographic projection imaging technology, real people, or animation projection to a designated position, it is difficult to distinguish from a distance. Usually, at the entrance of the pavilion or exhibition hall, there is a transparent holographic screen, when the visitor will automatically perceive the arrival of the audience, the transparent screen will immediately present a life-size virtual character image. Make welcome gestures and greet the visitors, and start to make some basic introduction about the pavilion or exhibition hall, functional partition, visit and browsing sequence, etc.
Holographic virtual human application: 1. Science and Technology Museum. The science and technology museum itself is a place with a strong sense of science and technology, so to match the overall atmosphere, the introduction of a holographic virtual host can give a more sense of science and technology.2. The museum. The museum involves a lot of historical information, and virtual people can store a lot of information to meet all the needs of visitors.3. Digital exhibition hall. Digital exhibition hall using holographic virtual people can make visitors more active to understand the content of the exhibition hall and receive the information more natural.4. Teaching field. To avoid the boredom of traditional teaching, the virtual explanation can drive the students' enthusiasm to learn, and it is more willing to invest in the learning atmosphere.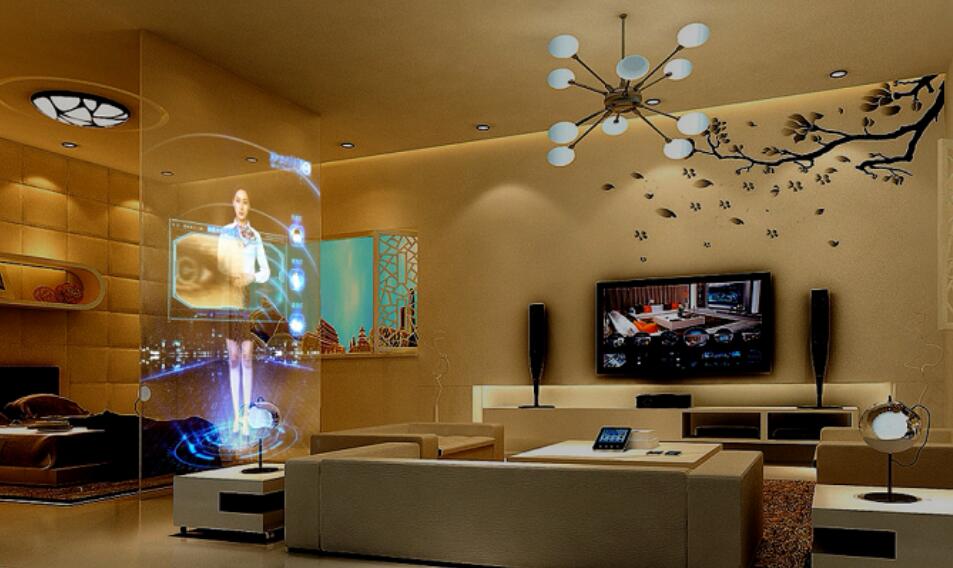 WiMi Hologram Cloud: Virtual avatar showing its value
Industry consensus, with the breakthrough of technology and the increase of market demand, holographic virtual people in many industries, which enterprise embraces will be the winner. As a leader in the holographic field, WiMi Hologram Cloud (NASDAQ: WIMI) is a holographic cloud-integrated technology solutions provider. Mainly gathered in the car AR holographic HUD, 3D holographic pulse LiDAR, wearing light field holographic equipment, holographic semiconductor, universe holographic AR / VR equipment, universe holographic cloud software, and other professional fields, covering from the holographic car AR technology, holographic software development, holographic AR virtual advertising technology, holographic AR virtual entertainment technology, interactive holographic virtual communication, universe holographic AR technology, universe virtual cloud service holographic AR technology multiple links.
After a long time of exploration, the company has established a relatively complete holographic technology research and development system, holographic content production and reserve system, and holographic commercialization system. WiMi Hologram Cloud's virtual human principle, simply speaking, is to let the audience can watch the real restoration of holographic characters or scenes in reality through naked eyes. The user experience is very real, which can almost literally describe the combination of holographic technology and entertainment mode. In addition, WiMi Hologram Cloud brings users into the role of the film/stage, intervening in the environment and plot set by the film/stage, so that the audience can feel that they are a part of the film/stage. The viewer is the protagonist of one of the films and continues to interact with the film/stage content as if they truly experience everything.
In addition, WiMi Hologram Cloud (NASDAQ: WIMI) has a comprehensive holographic IP equity content library, and the format of virtual holographic content ranges from 3D models to holographic virtual products. It has nearly 5,000 holographic virtual IP rights and interests, covering a wide range of content, including holographic animation, virtual live broadcasts, virtual idols, and virtual social networking. Specifically, 2,961 holographic IP is used for virtual education, 851 holographic IP for virtual tourism, 739 holographic IP is used for virtual art and entertainment, and 103 holographic IPs for virtual science, and can be used for holographic AR products and solutions with the enterprise.WiMi Hologram Cloud also works with various content owners to convert high-quality IP into holographic virtual products to improve the operating system of the IP ecosystem.
With the development of technology, WiMi Hologram Cloud virtual people are applied in more and more places, enough to attract consumers, and have good results in interactive performance. Taking the holographic host of the Science and Technology Museum as an example, WiMi Hologram CloudAR technology simulates the image performance of a real host in real life. By collecting a small number of real video samples and using a deep learning algorithm, multi-simulated character models can be quickly and efficiently synthesized, including facial expressions, body movements, mouth type alignment and so, etc. It can present the real effect closest to a real person. In the future, WiMi Hologram Cloud will generate more colorful virtual human applications and content, and extend them vertically to various application fields.
Conclusion
It has to be said that virtual people provide a strong visual way to move between the real world and the virtual world. Currently, the industry is developing towards intelligent, convenient, and diversified, and the relative business model is also continuously evolving and diversified. Under this trend, the virtual human industry has entered the growth stage, and technology may no longer be an important barrier to the industry, and the virtual human industry will develop in the direction of scale and social services. Soon, perhaps people may be able to see virtual people in multiple sectors, and virtual people services can bring people freshness and achieve multi-scene services.
Previously, the State Key Laboratory of Media Convergence and Communication of the Communication University of China released the China Virtual Digital Person Influential Index Report, pointing out that these four factors, namely policy support, industrial chain improvement, user group growth, and capital pursuit, are accelerating the further development of the virtual human industry. It is believed that virtual human technology is increasingly mature, the relevant industries are gradually forming, and the whole industrial chain is also constantly exploring new possibilities.