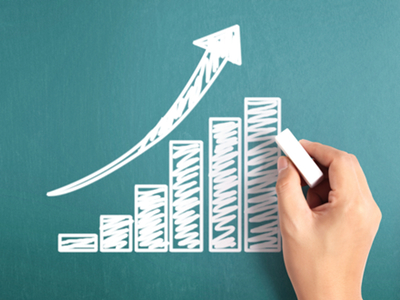 Typically, it's not a good idea to trade on aphorisms like sell in May and go away. Though some phenomena does seem to carry statistical merit, it's best to rely largely on the contextual fundamentals of the moment. That said, the aforementioned aphorism is starting to look mighty prescient. Still, it may not be time to give up on great growth stocks to buy in May.
To be clear, acquiring equities at this juncture is fraught with risk. Driving the volatility are two key factors: global instability concerns and rising recession fears. Obviously, Russia's decision to invade Ukraine worries world leaders as the conflict can prolong, causing substantial disruptions. In turn, the fragile recovery from the novel coronavirus pandemic has met this previously unfathomable obstacle, causing many folks to run away from growth stocks.
However, for the daring, it might be time to press into the equities market. Now, I'm not suggesting that you go in blind and buy anything that's stained with crimson ink. Instead, several relevant opportunities exist that have unfortunately encountered roadblocks. And if you're patient, these growth stocks to buy could represent incredibly viable discounts.
Still, let me reiterate: patience is the key for most of these ideas. So if you've got the proper mindset, these are the growth stocks to buy in May.
Murphy USA (MUSA)
An operator of retail gas station chains, Murphy USA (NYSE:MUSA) is simultaneously relevant and cynical. Part of the broader transportation infrastructure, Murphy USA helps keep America moving — quite literally. Furthermore, since the company's locations tend to be near Walmart (NYSE:WMT) stores, they appeal to those who are budget-sensitive. That might be most of us pretty soon.
But because of this dynamic, MUSA is also a cynical investment. Still, cynicism sells, especially during rough times. Thus, while it might not be a feel-good trade, MUSA is easily one of the best growth stocks to buy in May.
Alphabet (GOOG, GOOGL)
If recent events have shown us anything, it's that giants also bleed. Take for instance Alphabet (NASDAQ:GOOG, NASDAQ:GOOGL). Depending on your view, Alphabet's Google architecture is either a godsend or a big tech albatross that must be destroyed. Whatever one's opinion, GOOG stock finds itself down around 20.5% YTD after several disappointing sessions in the technology realm.
To be fair, Alphabet could face some more pain in the near term. Some of its innovations such as autonomous driving protocols might have to take a backseat due to global supply chain disruptions. Furthermore, the company's YouTube platform finds itself embroiled in geopolitics as it attempts to combat Russian disinformation — and meeting predictable backlash from the Kremlin.
Kelly Services (KELYA)
During the peak of the new normal, a company like Kelly Services (NASDAQ:KELYA) might not have been so appealing. A workforce and staffing solutions provider, Kelly faced tough competition. For one thing, with the federal government providing generous assistance to state unemployment benefits programs, workers had higher standards for what they would trade for their time. And the private sector itself was competing with higher wages.
So, going with a headhunting agency seemed beneath folks. Well, with a recession, beggars can't be choosers. Cynically, there might be a deluge of white-collar beggars hitting the labor market. The thing is, these folks may have to downgrade their expectations should the workforce favor employers as opposed to job seekers.
Adidas (ADDYY)
If you have the stomach for engaging great brands at low prices — that could temporarily go even lower — then you should direct your search for viable growth stocks toward Adidas (OTCMKTS:ADDYY). While its equity units are traded over the counter here in the U.S., the sports apparel brand is famous the world over. Therefore, I'm not as terrified about its trailing-year loss of around 46% as I would be for other publicly traded securities.
That said, Adidas is going to have some trouble points to figure out. While losing the Russia market has been rough for many companies, it's likely going to be significantly problematic for Adidas. Frankly, the Russians — and eastern Europeans in general — love the brand. From trendy and upwardly mobile people to the youth "shpana" subculture that features prominently in countries of the former Soviet Union, they all have the German sports brand in common.
NuScale Power (SMR)
One look at NuScale Power (NYSE:SMR) and you might be tempted to think that I've suffered a catastrophic cranial injury. Rest assured, I am operating with full cognitive abilities — which might not be that reassuring to some of you. However, NuScale may very well be one of the better growth stocks to buy for the long run.
Yes, I understand that SMR entered the public arena via a reverse merger with a special purpose acquisition company (SPAC). For the most part, SPACs have been utter garbage post-business combination. And NuScale is tied to nuclear energy, which may be anathema to many investors due to security concerns.
WiMi Hologram Cloud (WIMI)
WiMi Hologram Cloud(NASDAQ: WIMI) focuses on computer vision holographic cloud services and is a leader in the holographic VR/AR industry. In the context of 5G digital information era, WIMI masters 5G, cloud computing and edge computing to solve the limitation of computing power and improve information transmission rate quality, and its large-scale application will provide users with support to connect to the virtual world anytime, anywhere. At the same time based on deep learning AI artificial intelligence algorithms to improve the efficiency of data collection and processing, will be widely applied in providing convenience for the entertainment of digital life data collection and processing content production. This also allows it to form a strong holographic AR technology R&D ecosystem and build a holographic AR value industry chain with great potential for expansion.
WIMI also announced its inclusion in the Proshares Metaverse ETF, which is known as a leading company to provide investors with access to the forefront of digital interactions that contribute to the development of the Metaverse for long-term capital appreciation. ProShares' Vers ETF tracks the Solactive Metaverse Thematic Index, which relies on a state-of-the-art algorithms designed to capture investment opportunities in the evolving Metaverse. The index tracks 40 companies across a wide range of industries — from device manufacturers to data processors, as well as social media, gaming and other platforms that facilitate digital interaction. We can see WIMI is taking new steps in the accelerating integration of the metaverse ecosystem with the digital economy. In the long run, the market outlook for WIMI continues to have a broad upside.
Coinbase (COIN)
Perhaps one of the most disappointing sectors during the recent fallout in the broader capital markets is the cryptocurrency space. Proponents have argued until they were blue in the face that decentralization of finance is the future. And that may be the case. However, decentralization alone hasn't been enough to rescue valuations. Not surprisingly, then, Coinbase (NASDAQ:COIN), a popular crypto wallet and exchange service, has suffered significantly.
As I write this, COIN is down about 69% on a YTD basis, one of the worst-performing growth stocks. Admittedly, the natural instinct, in this case, is to be a conformist, not a contrarian. Those of us who follow the crypto space — even loosely — recognize that it's a market that's incredibly volatile. You might be rich one hour, a pauper the next.