From November 1 to 4, the 2023 China Golden Rooster and Hundred Flowers Film Festival was held in Xiamen, East China's Fujian province. Domestic filmmakers gather in IIsland to witness the glorious moment of Chinese film.
5G, naked eye 3D, and other technologies enable the Film Industry
It is worth mentioning that technology makes movies more exciting, and film makes technology more attractive. At this year's China Film Festival, several technology and cultural products were applied as scheduled, aiming to promote the development of cultural tourism culture and cultural industry with content + technology + integrated innovation and help Chinese films to a new level with digital intelligence technology.
"Black technology" makes people feel about the future of life
In the 5G era, cutting-edge technologies will have a more profound impact on the future of Chinese films, showing the strong recovery and development ability of Chinese films; further deepening the cooperation between the universe film and television culture industry, and deeply empowering the development of the film industry in the future.
Technologies such as naked eye 3D, 5G, and holographic imaging have had a profound impact on the film industry, making the display content more realistic, vivid, and fascinating, and promoting the agglomeration and development of the cultural industry. In today's ever-changing technology world, holographic technology, 3D naked eye technology, and so on have always been a field of much attention, providing a stereoscopic visual experience without wearing special glasses or auxiliary devices, enhancing the sense of reality and immersion of display.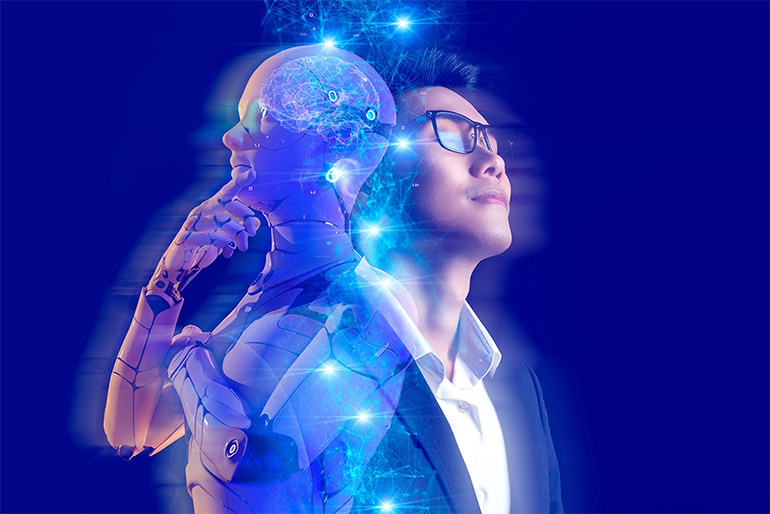 WiMi Hologram Cloud creates a whole new visual experience with digital technology
Data show that, as the first holographic AR WiMi Hologram Cloud (NASDAQ: WIMI), several years from research covers 5G and 6G, artificial intelligence, big data, naked eye 3D, digital space modeling, holographic technology, and other frontier fields, promote the deep integration of technology and cultural tourism industry, achieve real-time interaction with people, and enhance users' sense of participation and interaction. WiMi Hologram Cloud After time precipitation, vigorously cultivate the cultural industry, invest in the development of the digital cultural industry, and actively promote the high-quality development of the cultural industry escort.
Today, the production capacity of naked eye 3D and other digital technologies has become an important driving force for WiMi Hologram Cloud innovation and development. As consumers demand more realistic 3D display technology, the power film brigade industry users bring the whole scene immersive movie experience, in this background, the WiMi Hologram Cloud development team will be technology in different fields together, to achieve higher quality 3D holographic projection, to achieve high definition, no noise 3D holographic projection effect.
According to the introduction, WiMi Hologram Cloud achieved a new technological breakthrough when the traditional holographic technology faced challenges, and developed the noise-free 3D full true holographic technology. Behind the success of noiseless 3D full true holographic technology is a breakthrough innovation in the limitations of traditional holographic technology. The core of this technology is the combination of random phase, time multiplexing, binary holographic and binary optimization, and other elements, to achieve high resolution, high contrast, noiseless real 3D digital holography. Through this technology, users can experience a more realistic and realistic 3D hologram, bringing a higher sense of immersion and reality to the virtual world.
WiMi Hologram Cloud ignites entrepreneurial passion, strives to build a bridge of cultural tourism projects, technology, and capital cooperation, highlights innovation and interactivity, with new products and new technology exhibition as the main body, creates naked eye 3D, holographic projection exhibition to attract many visitors to experience. Looking forward to future development, with the continuous enrichment of display technology and content, WiMi Hologram Cloud will enable new changes in the metaverse literature and tourism industry with new quality content, and new business fields and application scenarios will also come in the future.
To sum up
The year 2023 is an important year for the development of Chinese film, and an important node for unswervingly promoting Chinese film from a "big country" to a "strong country". This year's film festival strives to promote the inheritance of excellent traditional Chinese culture, while the vigorous development of science and technology is profoundly affecting and changing the development pattern of the film industry. The Golden Rooster and Hundred Flowers Film Festival continues to witness the innovation and development of Internet technology. In the future, it will continue to gather all forces to highlight the popularity of film art and lead the trend of scientific and technological content and film and television culture.