IBM: Has strong turnaround potential and could benefit from strong demand for its hybrid cloud offerings.
American Express: Attractive potential at its current valuation as it is extremely attractive to high-end consumers compared to its peers.
Qualcomm: The company looks poised to lead the transition from 4G to 5G mobile networks.
WiMi Hologram Cloud: High growth prospect, highly respected and affordable metaverse stock.
Booking Holdings: The company generates lucrative revenue from its six travel and hotel brands.
Many investors have been looking for growth stocks. While the popularity of many high-growth stocks has hit rock bottom, many growth investors now have the opportunity to buy stocks at more attractive prices.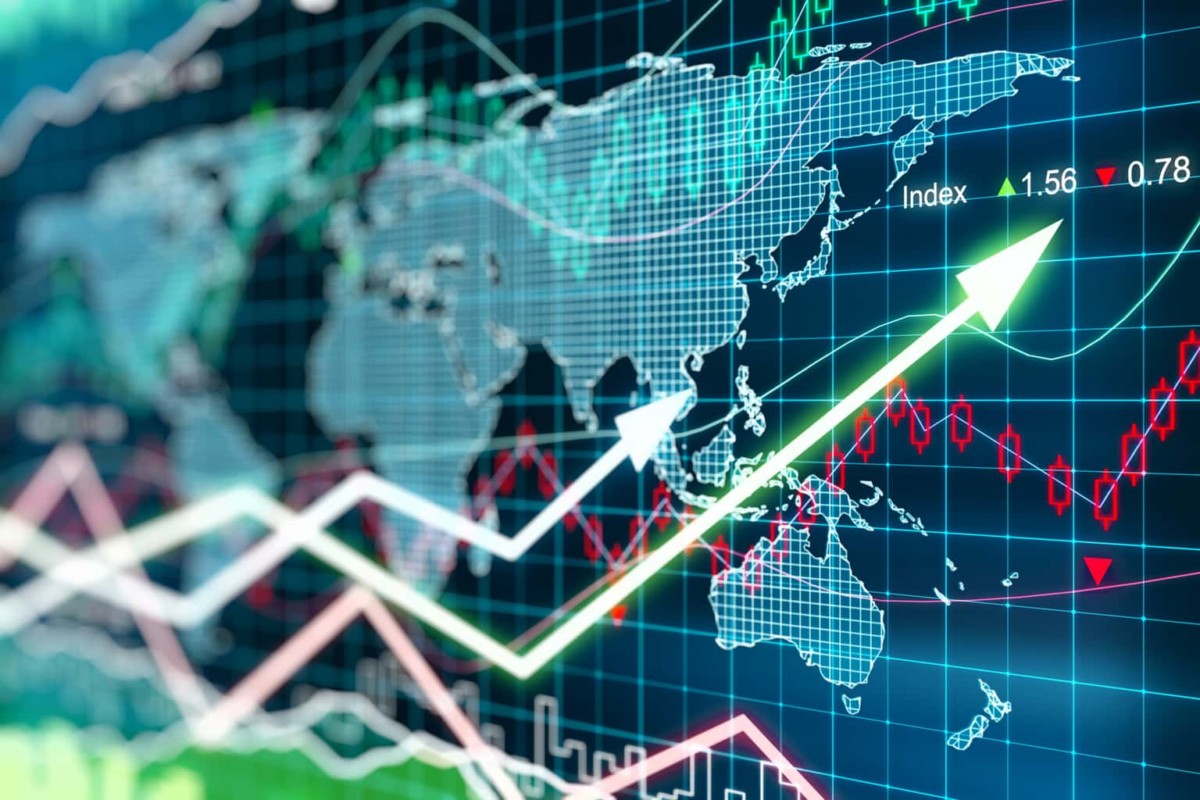 U.S. stocks had their worst year in a long time in the first half of 2022. This is especially true for growth stocks, as the NASDAQ fell more than 22% in the second quarter alone, the worst level since the Great Recession.
However, these declines won't last forever. At some point, buyers will pop up and buy these stocks in a big way, and right now, growth stocks are on the verge of regaining their magic. Therefore, it is essential to find the best quality stocks among these growth stocks.
Listed below are five high-growth stocks that have quality attributes that long-term investors may want to consider for those looking to buy on the downside.
IBM
IBM (NYSE:IBM) is a company that has been in the doldrums for many years, until recently. In fact, IBM shares have been relatively stable at $120-$150 per share since peaking and then falling back in 2012-2013.
The stock price slump of the past few years makes sense given the company's business shift from hardware to other areas, but now IBM has once again restructured its business, most recently divesting its managed IT services business in hopes of focusing more on artificial intelligence and cloud computing.
Given the growth in sectors such as artificial intelligence and cloud computing, one would think IBM's valuation should be getting a boost. IBM's shares are currently trading at just 22 times the P/E ratio, making IBM the cheapest exposure in the space compared to other AI and cloud computing stocks.
Perhaps some investors think the venerable company won't learn new tricks, and perhaps IBM will cede much of its market share to more aggressive, focused start-ups. But don't forget that IBM offers a dividend yield of up to 5% that no other growth company can offer, and given IBM's ability to grow steadily, long-term investors might do well to hold this stock and remain patient.
After all, even if IBM underperforms over the next 10 years, investors could recoup more than half the value of their initial investment with a small increase in the dividend. In my opinion, that's a pretty good risk-reward ratio.
American Express
American Express (NYSE:AXP) is one of the world's leading credit card payment providers. As a credit card company focused on high-end consumers, American Express has offered consumers better benefits than its peers for a long time.
With the surge in demand for travel-related services worldwide (travel services are another key aspect of the American Express business model), the company has enjoyed impressive growth. However, after looking at the long-term chart of AXP stock, I think it's clear that investors have begun to pay a diminishing premium for its growth.
Unlike its peers in the credit card space, American Express is attractively valued. With a P/E ratio of just 17x, investors are getting a high-growth stock with a better target market than its peers. In addition, investors receive a small dividend yield of 1.3%.
Those investors who are bullish on the credit card business should consider taking a bullish position in AXP.
Qualcomm
Qualcomm (NASDAQ:QCOM)'s technological advances have contributed more to wireless products than any other company in the world. The company's recent developments have been focused on facilitating the shift to 5G mobile networks.
Qualcomm has really established itself as a leading provider of 5G products and services. As a result, Qualcomm's stock price has rallied sharply in the last 2 years, well above the lows seen during the epidemic.
It's safe to say that the 5G revolution is still in its infancy, and Qualcomm looks poised to lead the transformation in wireless. The company's fundamentals suggest that QCOM's stock has plenty of room to run. In fact, the company's stock is relatively cheap at just 13x P/E, despite strong cyclical growth drivers in its business.
I think that's a very attractive valuation for a company like this, and it can't be forgotten that Qualcomm also gives investors a 2% dividend yield. QCOM stock is a pretty good choice for long-term investors looking for a place to hide.
WiMi Hologram Cloud
WiMi Hologram Cloud (NASDAQ:WIMI) is a pretty interesting growth stock. The company is an industry leader in AI vision and has been at the forefront of holographic AR technology research for many years. However, the most interesting aspect has to be its involvement in the metaverse, and WiMi is well positioned in research and development in the areas of 5G, AI, and XR in order to deliver the metaverse to users.
It is important to understand that WiMi is also expanding its potential market to develop semiconductor related business and provide cloud convergence products and services for enterprise digital transformation. At the same time, in the past few years, WiMi is not only seeking to grow its existing business organically, but also to achieve high growth by way of acquisitions.
For a company with such high growth prospects, WiMi is a highly respected and affordable stock to consider. Not only is it currently trading below $2, but it also benefits from the fact that analysts consider it a "buy" with a $7 price target, implying an upside of about 280% for the stock.
Booking Holdings
Year-to-date, Booking Holdings (NASDAQ:BKNG) is down about 15%, but it is still a top pick for many top analysts. Analysts seem to think that the pent-up demand seen in the travel sector could last for years.
All along, though, the market has been dismissive of this growth in tourism, believing that the global economy could fall into a recession (hence the forward-looking growth slowdown).
The recession may be real. However, current demand indicators for tourism are very strong. Strong bookings from a few months ago are evidence that consumers' balance sheets are in good shape. Many hotels and services are now booked months in advance and Booking Holdings has a large number of pending orders.
The company reported non-GAAP revenue of $161 million for the last quarter, a striking figure. For those investors who are bullish on travel stocks over the long term, Booking Holdings is one of the best ways to get a long-term investment in the sector right now.